Quakertown, PA, September 27, 2023 – On June 17, 2023, Allon Bloch, Chairman and CEO of Lancer Systems, LP, announced Lancer's sponsorship of the range at Camp Freedom, in Carbondale, PA. "We are truly honored to announce Lancer's sponsorship of what is certain to become the premier long range shooting facility, east of the Mississippi river," said Mr. Bloch. While addressing a crowd of over 400 people at Camp Freedom's 4th annual fundraising banquet, Mr. Bloch continued, "We have witnessed first-hand, the life-changing service and support that Camp Freedom's staff delivers to our country's disabled veterans, first responders, their families, and Gold Star families, and it is nothing short of extraordinary. Going forward, we believe the Lancer Systems Range at Camp Freedom will prove to be a tremendous resource, providing additional funding for the Camp as it expands its scope to include educational services, career transitioning, and additional well-being support."
The Lancer Systems Range at Camp Freedom will not only support the Camp's core mission, but will also provide much needed training opportunities for local, state, and federal law enforcement agencies, as well as become host to a number of national scale, competitive events.
The Lancer Systems Range at Camp Freedom features a 1,760 yard (1 mile) range that will be utilized for long distance shooting training for shooters of all levels of experience, including beginners. The multi-level, covered shooting structure is engineered to provide a world class range experience, and will be wheel chair accessible for guests. The range also features an adjacent 65×145 yard tactical training facility, where shooters can perform traditional sighting, pistol shooting, shotgun shooting, and engage in tactical live fire training.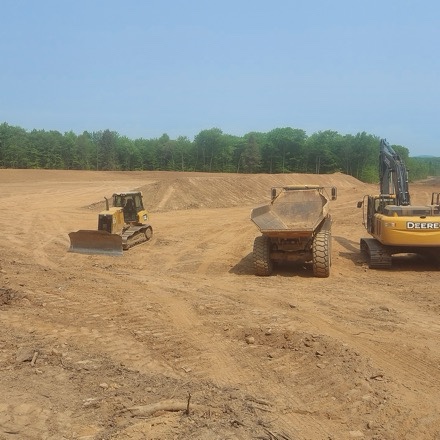 Camp Freedom's Executive Director, Matt Guedes, added, "The team at Lancer Systems has been a tremendous partner to Camp Freedom for many years now. Their sponsorship on this range has made the vision a reality. Without their support, we never would have been able to build out the ground work and complete the structure. Lancer's support will result in many lives of our true American Heroes being rescued and saved."
Bloch concluded the announcement by stating, "All of us at Lancer Systems are very proud to be a small part of Camp Freedom's venerable mission, and we're looking forward to working together in serving and supporting our country's heroes, for many years to come."
To learn more about Camp Freedom, please visit www.campfreedompa.org.